Our mission is to provide comfort, safety, and pleasant journey for our guests and customers.

We provide safe, reliable, comfortable, friendly and value-for-money transportation services.
---
Daily Ride was established in 1973, we provide safe, reliable, comfortable, friendly and value-for-money transportation services. Our management team has more than 20 years of experience. Our business operations have extended rapidly, from tourist sightseeing to school bus services, transfer services for government rental purposes and organization activities, as well as serving multi-national corporations and organization for their corporate and employee activities. We are also on the selection list of the government rental coach service provider.
In view of the rapid growth of business, we are not only preserving the existing circumstances, we continue upgrading our fleet and coaches to be ready for further challenge. We also place great importance on understanding and meeting customer needs in order to improve our competitive edge.
---
We specialize in the provision of quality coach rental (24 to 65 seats with air-conditioning).
Some of the most common services we provide to customers include the following: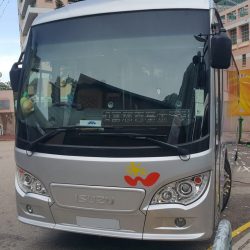 Picking-up services / Travelling coach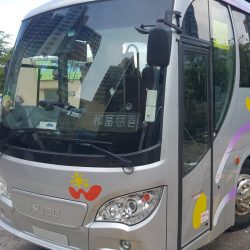 Staff picking-up / Group Travelling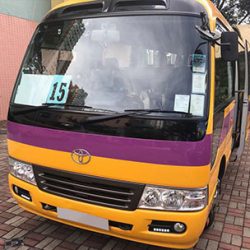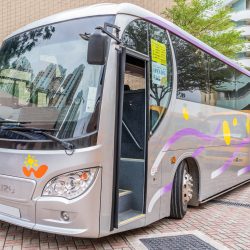 Sight-visiting / Private Rental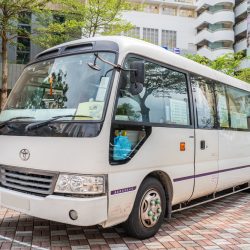 Wedding transportation / Banquet Pick-up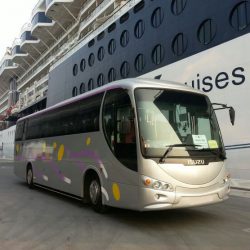 Shuttle bus rental (airport, hotel, and business convention)
Our main focus is to provide a safe environment and incredible customer service. We always strive to put the safety and well-being of our employees, customers, pupils and travelers first. We do whatever it takes to ensure we are safe and compliant.
We have a wide clientele base, including but not limited to:
---

Business commercial and many more..
1977
 Wing On Company was established by the founder's name
2000
In order to expand our business, we registered as a limited company and named Daily Ride Transportation Ltd.
2007
Daily Ride started to provide services for government departments
2010 to Current
Support the communities in Hong Kong by our various sponsors and contribution.
School Bus Application Forms
Application by online form, or download the form and return the filled form to Flat 1712,17/F, Wealth Commercial Centre, 48 Kwong Wa Street, Mongkok, Kowloon, Hong Kong.